CHILE LEADS THE USE OF SMARTPHONES IN LATIN AMERICA
Chile is one of the most developed economies in the mobile phone markets in Latin America. Possessing one of the highest smartphone absorption rates in the entire region, and of course, potential use of mobile apps. Points out
iabtrends Chile
. A study conducted in April 2016 by
eMarketer
It shows that Chile is one of the nations with the most smartphones in Latin America, in this study it was stated that in 2016 there were 7.9 million smartphone users. Which represents 45% of the population. Being the highest penetration rate of these devices in Latin America. It is estimated that this figure exceeds 52% of the country's population by 2018. Reaching a population of more than 9.3 million people.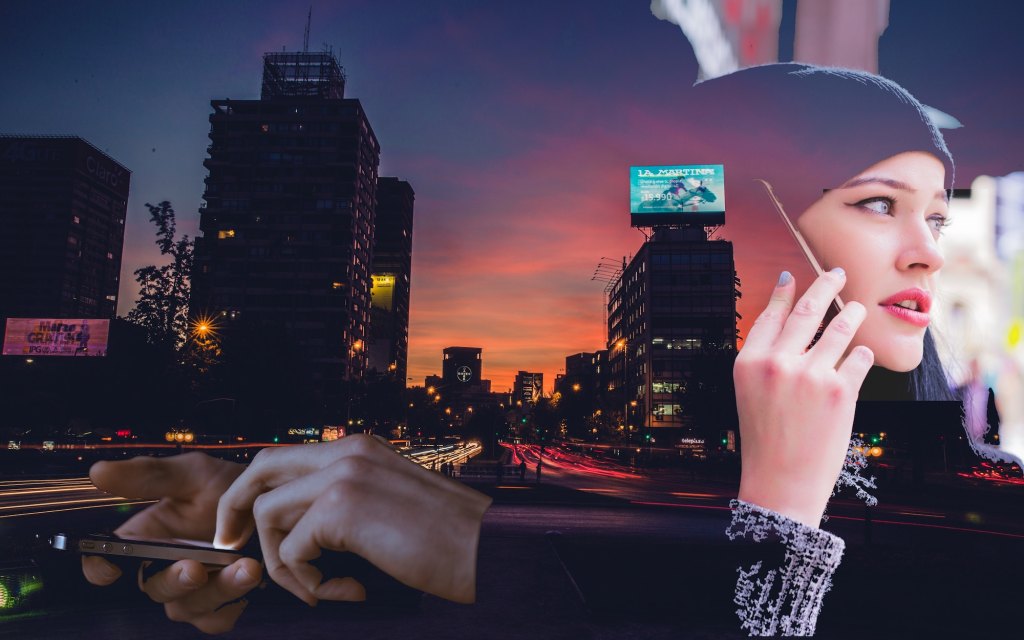 Regarding operating systems: Android is crowned as the market leader. Which controls 85.3% of smartphones used by Chilean users in their daily tasks, and representing 60.6% of internet traffic from tablets. Being the operating system preferred by the Chilean, according to a study of
comScore
Due to its simplicity and compatibility with equipment of multiple brands and ranges. This includes from the giant in sales Samsung, to the innovative Xiaomi, and from the most luxurious to the most basic range. Advantage that gives it greater reach in the market. Unlike operating systems exclusively compatible with Apple brand products and equipment, focused on a more select target and with a reduced cost range. Without a doubt, Chile has become an interesting market for the development of mobile applications or solutions. Mobile devices have already entered in a large part of everyday life, allowing users to stay connected at all times and in all places.
OPPORTUNITIES THAT YOU CANNOT OVERLOOK IN THE MOBILE APPS MARKET
To take advantage of the rise of smartphones in the global or local market, here are the latest trends in mobile application development.
1. INCREASE OF M-COMMERCE OR MOBILE COMMERCE
It is now possible to access mobile apps from banks and commercial stores that allow payments from a smartphone (m-commerce). It will undoubtedly continue to be a trend, due to the speed and comfort it implies for users.
2. APPLICATIONS COMPATIBLE WITH GOOGLE AMP
The Accelerated Pages for Mobile (AMP) project is an open source initiative that improves their performance; therefore, when the application is compatible with AMP, the pages load instantly, benefiting not only the user, but also SEO.
3. MORE MOBILE APPS PRESENCE TO ACCESS AUGMENTED REALITY
The popularity of Pokemon GO in 2016 is a reflection of how important it is to pay attention to this trend. But that fusion between the real and digital world, will also share prominence with the development of new virtual reality applications.
4. INCREASED CLOUD-DRIVEN APPS
OneDrive, Google Drive and Dropbox, have led the file hosting service in the cloud, but the development of such applications will continue to increase, even more knowing that, according to
Dzone
, these will drive 90% of total global mobile data traffic in 2019.
5. INCREASE IN THE DEVELOPMENT OF APPLICATIONS BASED ON THE INTERNET OF THINGS (IOT)
Connecting a mobile device to the Internet to reduce manual processes, such as monitoring a remote location, will be more common.
6. GEOLOCATION IN GROWTH
How many times a day do we use Google Maps or another geolocation application? This opens a world of opportunities for advertisers and businesses. The use of the client's location will be increasingly required for the sending of advertisements, of some specific content or specific local.
7. CREATION OF NEW MICRO-APPLICATIONS
These are designed to perform small tasks via mobile, such as uploading photos or videos of presentations when attending a seminar. Facebook Messenger is a good example.
8. GREATER FOCUS ON APPS SECURITY
This has to be an important task of marketing and development teams that wish to keep up with current market demand. Especially because the mobile audience will continue to grow even more.
ADD A COMMENT
Your email address will not be released. Required fields are marked *

Evaluate
here