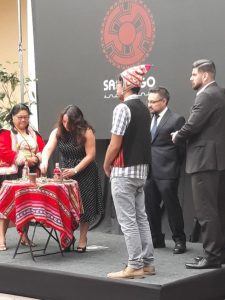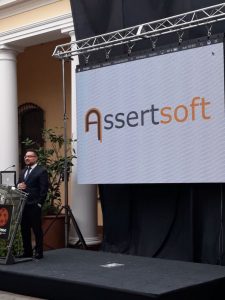 BE PART OF THE ORIGINS OF SANTIAGO DE CHILE
Through 6 historic milestones located in the Plaza de Armas. Santiago Indígena allows us to know through the unique multimedia experience, multilanguage: Spanish, English and Portuguese, enriched with elements of augmented reality of the origins of the city of Santiago de Chile.
How does our time machine work?
Santiago Indígena is free and compatible with all Android and IOS mobile devices, which you can download for free from
Google Play
and
App Store
Once you have downloaded the app you will be able to use it with your preferred language: Spanish, English or Portuguese. In addition, as a tourist circuit you will be able to see your location and explore the historical milestones present in the Plaza de Armas without having to be connected to the Internet. Each milestone has historical reviews, videos, animations and even audioguides. Which will work as a personal tour guide that accompanies you throughout the tour. Thanks to the augmented reality you will be able to interact and even take pictures with the protagonists of our history. Santiago Indígena, emerges as an initiative to strengthen the historical and cultural memory of the indigenous heritage in Chile, reinforce inheritance and sense of belonging. Everything from an original, interactive and unique way of looking at history. At Assertsoft we are proud to collaborate in the development of projects that mark the imprint and encourage the integration of technological innovation in our lives. Putting our resources and efforts always at the disposal of new challenges. Learn more about Santiago Indígena
here.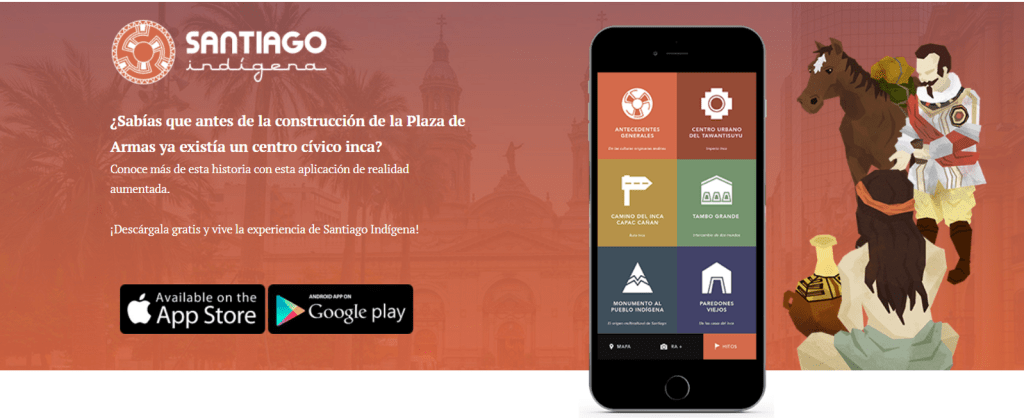 Did you think Pedro de Valdivia built the Plaza de Armas to found Santiago in 1541? New archaeological finds showed that we were wrong! Thus begins the adventure to which invites us the new application of Sernatur and Conadi, created by Assertsoft.
ADD A COMMENT
Your email address will not be released. Required fields are marked *

Evaluate
here