without a web page, do not exist
." Expression that happens to be very true for the vast majority of the market or current public, especially for the new generations, the digital natives. Not many years ago, three or four years, it was common to do a review of traffic statistics or capturing audiences to our sites and find that more than 60 or 70 % came from navigation made through desktops, followed by mobile devices and tablets. Today all this has changed and the phones have gone to take the lead, which would lead us to rethink the heard phrase "
without a mobile web page, do not exist
." Analyzing a little more in detail we will realize, that in fact, mobile devices have become the center of attention of our time and main tool for carrying out work, social and even investigative activities. But... What do you spend more time on your cell phone? Browsing websites or using mobile apps?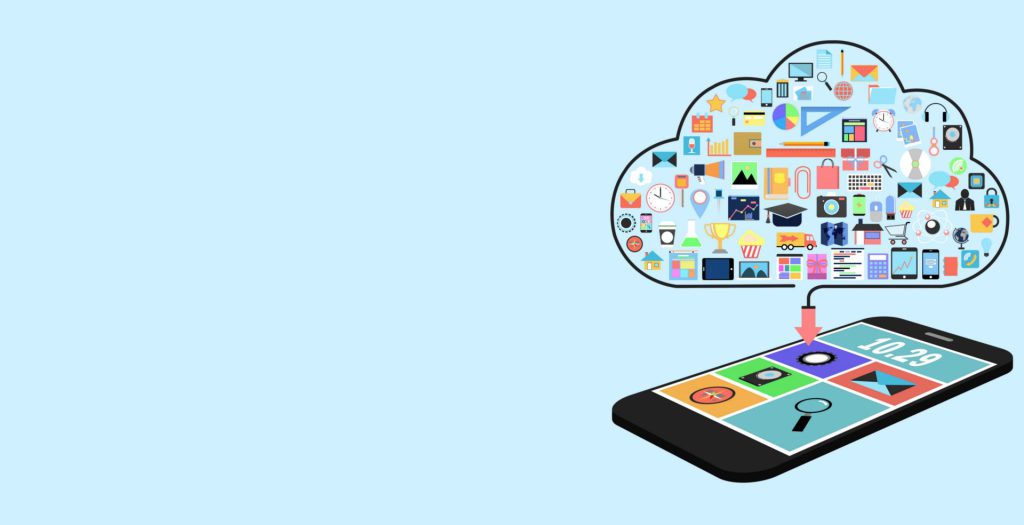 MOBILE APPLICATION OR MOBILE WEB SITE... THAT IS THE DILEMMA
Before making such an important decision on the level of investment and effort as what can be the development of a mobile site or app for our company, project or business, must be very clear the answer to a simple question:
how do you want your audience to interact with your new digital media?
The answer to this question is given directly by the goals you want to achieve with your new tool. If your goals involve interaction processes, where your end-user needs to perform tasks or actions for the purpose of your goal, most likely an app is what you need. Now, if your primary goal is to deliver information to your audience, it is most advisable to focus on developing an excellent website. You have to consider that almost all of the cases a good website is the first step before you start working on your application.
WEB SITES VS. MOBILE APPLICATIONS. HOW TO BE SURE OF MY DECISION?
Real Time Communication
Web sites: the user must enter the page to see if there is any update.
Mobile applications: here stands out the pushnotifications, these alerts let us know at the moment if there is updated information of interest to the user instantly. Inviting to consult it at once. These notifications are very effective in achieving instant communication with the user, increasing their interaction and more effective communication, directly to the user's cell phone and regardless of whether the app is open or not..
Connectivity
Web Sites: without internet it is not possible to consume content, information or browsing the site.
Mobile applications: possibility of downloading information and content for consumption on and off line.
Habit
Web sites: you have the task of searching the site for your query and content consumption.
App: being in the user's mobile, it is only a click away from its use, facilitating consultation and creating habit of frequent use.
Interactivity and personalization
Websites: the development of a website is basically informative, this makes the level of interaction is much more limited and without any particularity for users.
Mobile applications: interaction can reach its maximum expression for native apps. Let's use as an example any downloadable game app, where the user can customize notifications, colors, sounds and more. Allowing you to know your user better and even more easily collect a database.
Accessibility
Web sites: it will always be available on any operating system through search engines.
Mobile applications: available in application stores or vendor. To enjoy its functions you have the previous download and installation steps. But once done this will be within reach of a click.
Calculations and reports
Web sites: allows simple and generic calculations.
Mobile applications: a native app allows calculations complexity, data collection and management, tables and graphs, and much more. Because the whole process of analysis occurs within the same application.
Flexibility
Web sites: can be updated at any time for all user content.
Mobile applications: sometimes it is necessary to request the implementation of the updating of the system to the user.
Permanence
Web sites: always available for when the user wants to return to it.
Mobile applications: once downloaded, it can be deleted from the mobile by the user. Re-accessing it implies overcoming the barrier to search, download and install.
In conclusion, the decision to create a website or a mobile app is tied to the objectives you want to meet your strategy to increase presence in digital media. It is important to note that both resources are not exclusive and often complementary. As both can reach different needs for the end user. Remember, many times a website can be an incredible portal to make known the services and benefits of other products such as an App. For this and more,
Assertsoft
has a trained team of professionals in the technological area, able to advise you to make the right decision and support you in the development and implementation of your digital strategy successfully and in record time.
Now it is common to hear say for your business: "
ADD A COMMENT
Your email address will not be released. Required fields are marked *

Evaluate
here