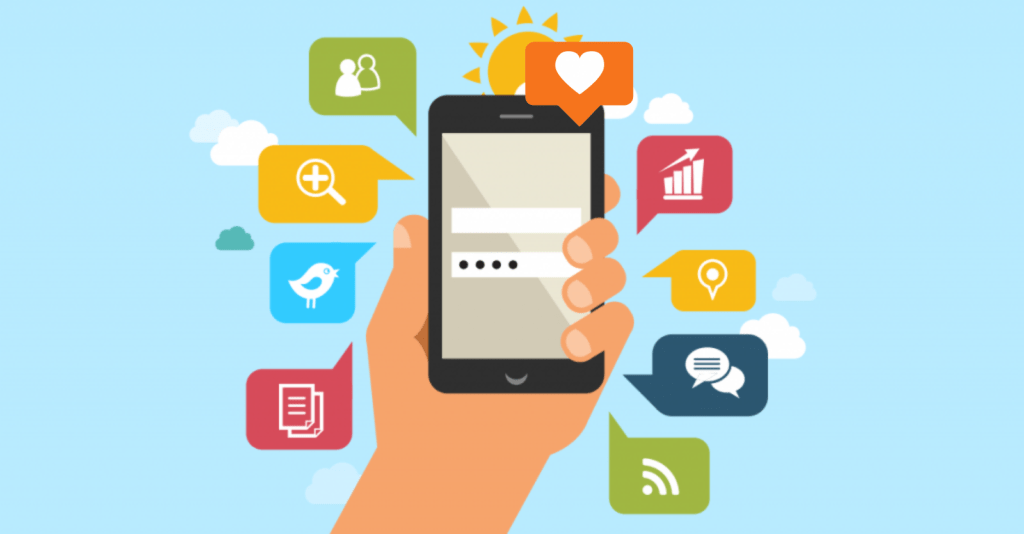 It is well known to smartphone and business users the growing existence of mobile applications and their presence in the Android and iOS Stores. By entering these stores we can find applications ranging from workout routines to life insurance, and however different they all seem to have something in common. They offer content of interest to a group of users in a segmented and specific way by interests or habits. By creating an app focused on the benefits or virtues of your product or service, you're directing your effort directly to your target audience, since this public is the one that will download for its own interest or a special motivation your app; this will make your actions more efficient and present a greater value for the active users of your application and will help to customer loyalty. Below we list a number of advantages or tools that you can take advantage of by having your own mobile application.
ATTRIBUTES THAT MAKE AN APP AN IDEAL TOOL FOR CUSTOMER LOYALTY
PUSH NOTIFICATIONS

They are another way to bring any business immediately to the client's cell phone quickly and effectively. They give the possibility to send a marketing message directly to the client to be found on the screen of his cell phone. This enables effective and even segmented campaigns to be effectively delivered to maximize the customer's potential.

CUSTOMIZING APPLICATIONS BY INTEREST

Being a downloadable application that ends on the user's mobile, you could obtain record of the specific behavior of each client, frequent purchases, more viewed entries through the app, know personal data and more. This will allow you to focus content or promotions in a personalized way to the user or to make promotions segmented by their tastes or interests. Thus being able to increase the effectiveness of your business actions to build customer loyalty.

24/7 CONNECTION WITH YOUR CLIENT

Being on the phone or tablet of your client or user, you will not need to approach your store or go to search engines to know information about your company or services. Your business will always be within reach of them a "tap" away. It will be much closer and more accessible than your competition. Always at your fingertips.

MAKE MORE EFFICIENTLY THE BENEFITS OF THE "GAMEFICATION""

You can develop points games with your users and keep them in a controlled way rewarding loyalty in your business or use of the app. For example: each purchase made in the store could be registered in the app and redeemed for discounts or products, or every order made by from application could add points or coupons to participate in a raffle.

PRESENCE IN ANDROID AND IOS STORE SEARCH ENGINES

The presence in the stores of Apple and Android favors you helping your clients to find you by an alternate route, the search engines of these virtual stores. Improving your web positioning and reputation with customers and search engines, offering your customers a more comprehensive image of your business, increasing the trust placed in your company.

VIRALIZATION

By having the application at hand, you can offer to your customer or user content of interest and give them options to share through social networks your content or application with their contacts and followers. It is almost certain that your client will recommend your company, your content and products to similar people; organically expanding your group of potential customers and effectively. If you want to give a special impulse, you can promote a special promotion or discount for those who share or receive the information by a current user.

HABIT CREATION

Being in the hands of the user and offering promotions, information relevant to him in a regular and constant way can generate in the user a habit of consultation. This allows to maintain user information in an updated way, to know it in a better way and to achieve a place in the mental and emotional positioning in the consumer at the moment of making a purchase decision and loyalty customers.
For these reasons and more it is advisable to have a mobile application to increase the proximity of your business with your customers.
Contact us and we'll help you make it happen.
With the technological scope it becomes more and more convenient and almost obligatory that you and your business are connected to Internet and social networks. In this post we will let you know why a website and a Twitter or Facebook account are not enough and how an app can help you to customer loyalty, repurchase rate and recommendation.
ADD A COMMENT
Your email address will not be released. Required fields are marked *

Evaluate
here